Aleksi Postari - Portfolio
I wear many hats. I am a developer, UI designer, and teacher. A gamer at heart.
Experience
I have been creating apps/games/websites for around 15 years and as a hobby for over 20 years. I have a strong background in web development and UI design.
Current
I currently work at Satakunta University of Applied Sciences as a senior advisor and a teacher in the international Artificial Intelligence program. I am also the head of the Artificial Intelligence curriculum.
Past
The most successful project I have taken part in has been co-founding a company called TeacherGaming. In that company, I was working as a CTO and created the educational version of Minecraft called MinecraftEdu. After five years, we made an exit, and we sold the product to Microsoft.
That project was continued with a more envious project which I was also co-founding and working as a CTO and lead developer. The plan was to make a whole ecosystem in game-based learning. The project included integrating 50+ entertainment games into one ecosystem that included both teacher and student apps for all kinds of devices.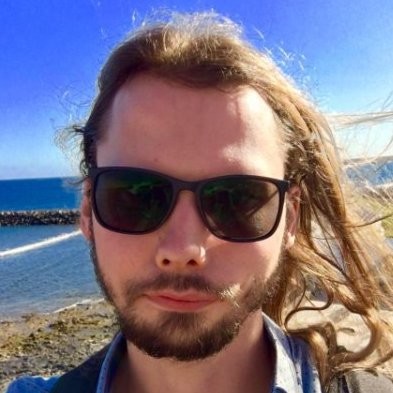 CV & Contact Me
Check out my CV or contact me through my LinkedIn profile. You can also check out my Github profile.
I can also be contacted using email: riialin (at) gmail.com
Skills
Denoted time means the amount of time I have spent (almost) full-time time with the mentioned language or framework. The list does not include technologies and frameworks that I have only tried out.
Language / Skill
PHP (7+ years)
JavaScript (5+ years)
Java (5+ years)
Python (2+ years)
C# (few months)
Unix (10+ years)
UI Design (4+ years)
Databases
Relational Databases (MySQL, MariaDB, SQLite) (5+ years)
NoSQL Databases (MongoDB) (3+ years)
NoSQL Databases (Redis, Neo4j) (about a month)
Frameworks
Meteor (3+ years)
Blaze (3+ years)
Vue (3+ years)
React (2+ years)
NodeJS (about 1 year)
FastAPI (few months)
Django (About a month)
Concrete5 (about 6 months)
WordPress (few months)
Joomla (couple months)
Integrations
I have made integrations to a lot of services during my career. These include basic usage of the APIs to building custom-made plugins. Here are to list a few:
Intercom
Zendesk
Concrere5
Drupal
Wordpress
Slack
HipChat
Discord
Featured Work
This showcase includes the most prominent work from me. Aside from the projects listed I have worked on tens of other projects spanning from branding, visual design to software / web development.

Click on any project to view more information.